A cryptocurrency exchange is currently a hot topic for a lot of people. Not to mention, crypto mania is still running wild. Of course, it's good that people are learning about cryptocurrency. And that's really great actually. Because the whole world is moving to that type of exchange. Thus, learning about cryptocurrency exchange script is another important aspect.
The world is currently facing a tragic health crisis all over the world. also, the modern economy is facing heavy casualties and further problems. Perhaps, cryptocurrency is the pin that will pop the balloon of these problems. The emergence of blockchain technology and cryptocurrency has shown such solutions for the current economic systems.
However, facilitating the economic system, you better have a good infrastructure. A cryptocurrency exchange is a popular way to trade, of course. But cryptocurrency exchange software plays a vital role in organizing the trade. It's like having a good office address or physical existence.
Everybody knows, to create a cryptocurrency or coin – you will need a separate blockchain network. Or, if you just want to create a platform for crypto exchange, you must have a secured and dynamic web application. A decentralized exchange script can help you create a proper exchange platform.
Anyone with a good understanding of the market can always come up with ideas to create a good online appearance. Yes, you can seek assistance from any cryptocurrency exchange software developer company. The point here is, even someone with zero knowledge needs some common topics. Otherwise, he would face difficulties choosing the best software for crypto exchange platforms.
So, how do you do it? Let's have an overlook at the considerations and common aspects of cryptocurrency exchange software.
What is Cryptocurrency Exchange Script Software Platform?
A cryptocurrency exchange is nothing but a platform where traders can meet. Well, these platforms operate just like other traditional asset exchange platforms. Yes, it's more like a stock market actually. But it's much anonymous for the users. Not to mention, cryptocurrency exchange platforms can work 24/7.
Users in the crypto exchange script platform are referred to as "traders". Again, there are people in the platform known as ïnvestors". Investors are there to keep their assets for a longer time frame. So, a crypto exchange is mainly a platform for trading, buying, or creating deposits for cryptocurrency.
So, the cryptocurrency trading industry is a multi-million dollar industry. Not to mention, the business is growing at a rapid speed. From the very beginning, people had the urge to trade it. The very nature of cryptocurrency is very complex and you require a special platform to trade.
A cryptocurrency exchange is commonly known as DCE (Digital Currency Exchange). Just like we said, the cryptocurrency exchange is more like a traditional stock market. Anyway, the way to make a profit with cryptocurrency is different from stocks. On stock exchanges, people usually trade assets to make a profit. But on a crypto exchange, traders usually benefit from high volatile crypto rates.
How does the Cryptocurrency exchange script work?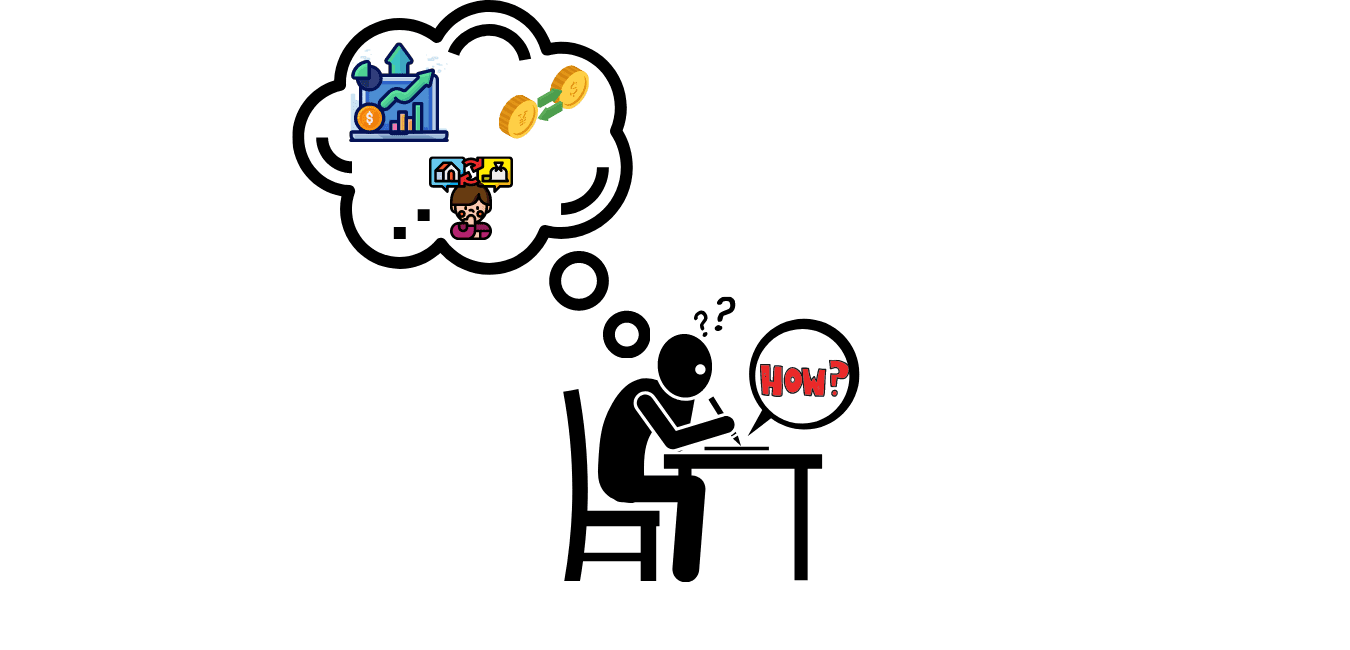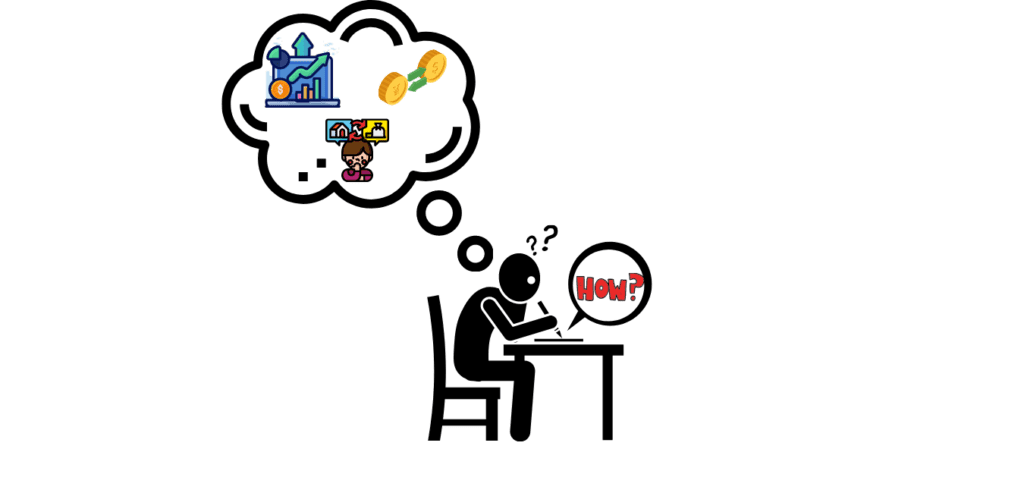 The cryptocurrency exchange script platform mainly operates without any third-party service. Yes, this is actually a great way to keep trading. Just like we said, cryptocurrency traders benefit from the volatility of its rates. Here, users will control their funds without any central authority.
So, this is actually a decentralized trading perspective. And to ensure a solid trading experience, you will need a proper platform. Such platforms are like websites. Traders there can trade cryptocurrency with ensuring complete anonymity.
Well, the cryptocurrency exchange script platform owner or company will receive a portion of the money as commission. Every crypto exchange platform has some common aspects. Such aspects include security, cryptocurrencies, KYC compliance, verification, management, and market stat facilities.
Now, if you are thinking about starting your own cryptocurrency exchange script platform, you can always seek suggestions from an expert like us. Cryptocode is always happy to help people connect with cryptocurrency. But before you get started with looking for suggestions, it's better to know how you will benefit from the platforms.
Different Types of Cryptocurrency Exchange Script Platforms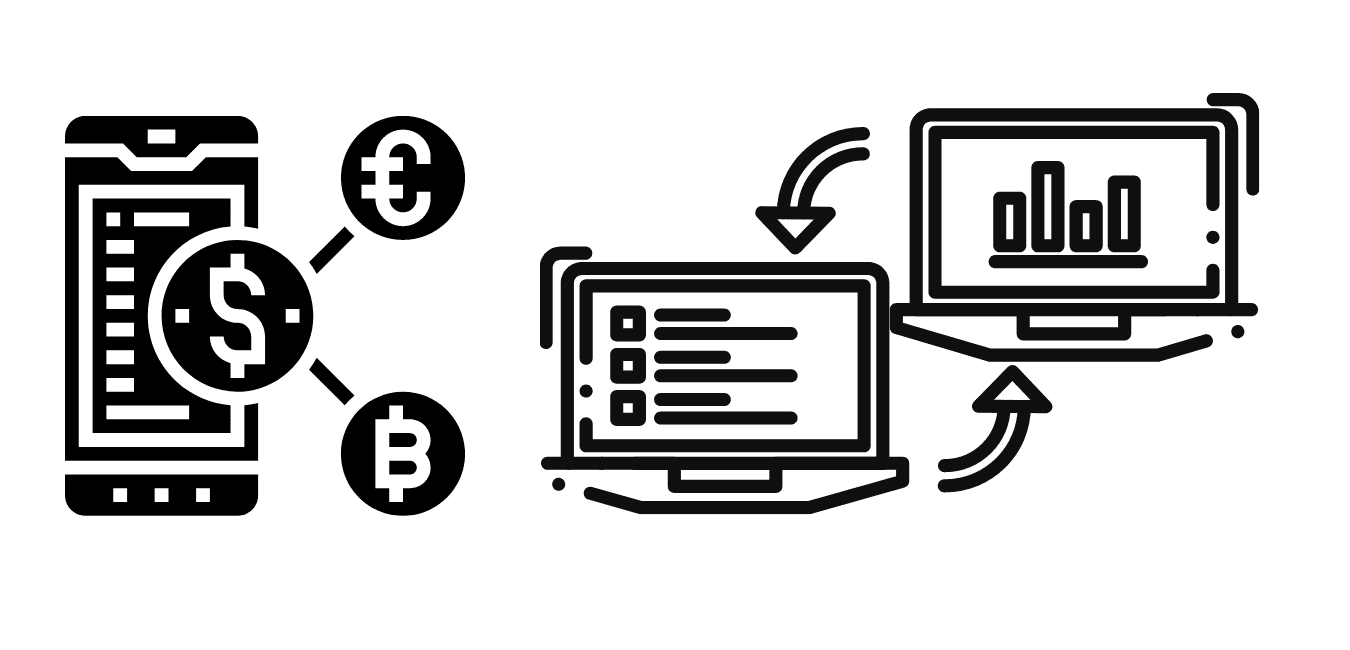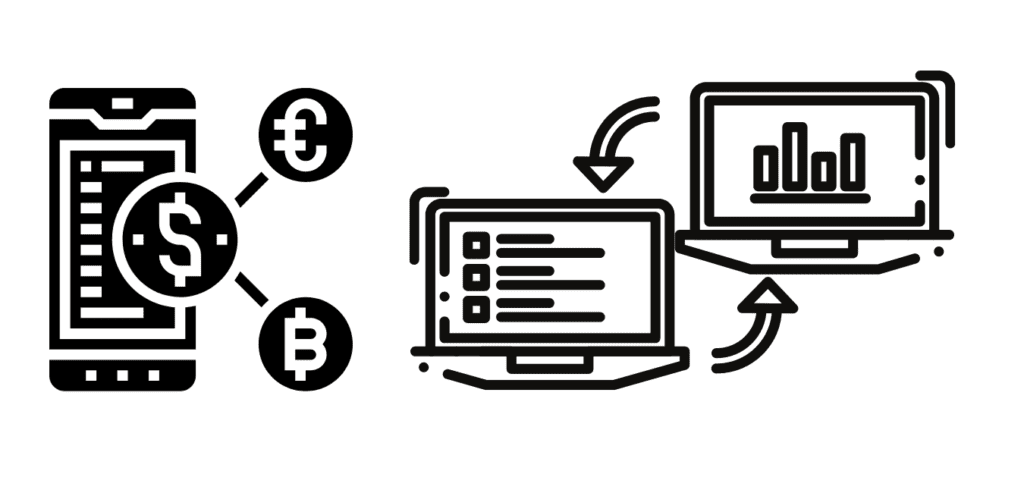 Even cryptocurrency exchange script platforms come with different types and sorts. So, it's important to understand the difference. People thinking about creating their exchange platform need to ensure one thing – what kind of exchange platform they want to create. So, let's have a good look at some of the popular ones.
Centralized Cryptocurrency Exchange – CEX
Just the word centralized may cause some misconception. We often declare that cryptocurrency trading is a decentralized process. So, it's important to understand what the platform is. Well, they say this one a centralized exchange because a third-party is here to help you conduct the transactions.
The benefit of a decentralized platform is mainly for safeguarding the investors. Because, most of the time, people forget the key to their transactions. The middlemen are there to ensure a safe transaction.
The centralized crypto exchange offers high-trading volume. Traders get access to a super-fast trading engine. Alongside multiple security, factors make the trading safe. Not to mention, you are safeguarding your transactions to a specific investor on the platform. This will help the traders to reduce losing any wallet once he forgets the key.
Decentralized Cryptocurrency Exchange (DEX)
To be precise, the decentralized exchange will cut-off any middle man in the trading. It means the exchange platform creates a trustless environment for the traders. Well, these sorts of exchanges rely on peer to peer trading.
A key benefit of this process is the atomic swap. So, traders can cut the intermediaries and save costs. Once you have a third-party to safeguard the digital assets – it will save costs. And as you don't have a third-party – trading becomes faster.
Also, the platform admin will just solve some dispute and let the flow of the trading go.
Hybrid Cryptocurrency Exchange (HEX)
We have discussed the two types of exchange available in the digital world. But some exchange platforms can offer facilities from both ends. Both centralized and decentralized platforms had to face their own unique set of problems.
First of all, centralized platforms are expensive and decentralized platforms had hot wallets. Hot wallets showed vulnerability towards bad actors. Well, a hybrid exchange is moderated through third-party actors. On the other hand, users have more control over their funds.
Also, the platforms are highly scalable. With proper sets of admin and user facilities – hybrid crypto exchanges are getting popular.
Peer to Peer Cryptocurrency Exchange
P2P exchange is a form of the decentralized exchange. Basically, P2P relies on a blockchain platform or network. This will allow the traders to trade without the need for a mediator. Also, traders can get a good exchange rate within a short amount of time.
Peer to Admin Cryptocurrency Exchange
In a P2A exchange, the admin has full authority. Every user will purchase or sell the crypto directly to the admin. Admins can set the price and trading values as he pleases. These sorts of exchanges are good for several reasons.
First, trade is more reliable and trustworthy. After that, the privacy is safeguarded and offers better anonymous trading. Not to mention, trading fees are less and users can trade fast. Of course, the admin will gain a huge profit from a successful transaction.
Order Book Exchange
An order book exchange is very popular among Bitcoin exchange scripts [1]. The term order book is not very complex. Basically, it's an electronic trading order for cryptocurrency. Mainly, the order book creates transparency in the market. An order book can provide valuable information to traders. Not to mention, no bad actor has the authority to temper the information.
How do exchanges set the exchange rate?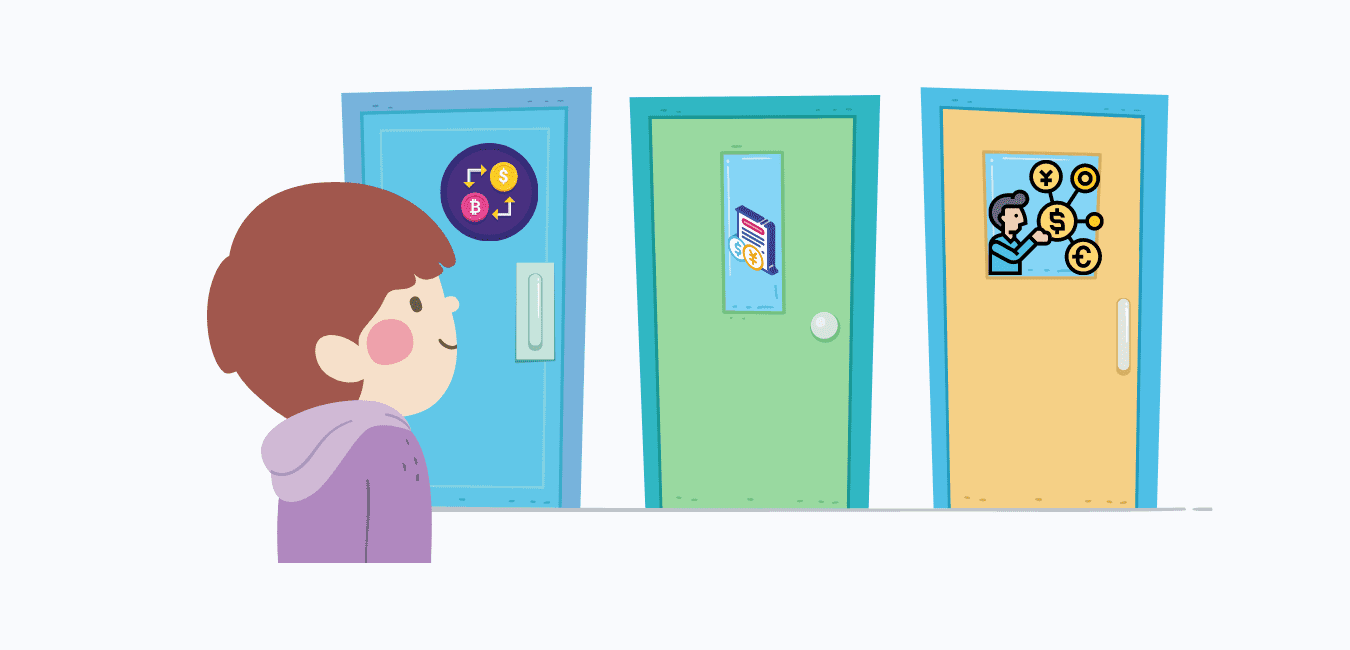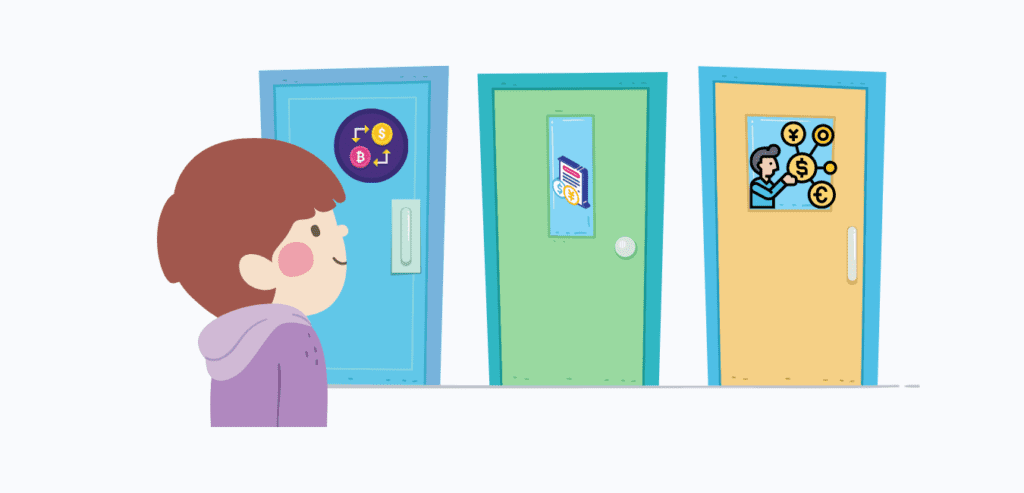 As there is no global price scale for cryptocurrency, people have a lot of misconceptions. If you are thinking that creating a platform will give you the power to set the rate – you are wrong.
Well, the exchange rate is fixed by the actions of the sellers and buyers. Yes, the people trading on a platform affects the price and exchange rate. However, other elements affect the exchange rate.
The supply of the bitcoin and progressive market demand is another huge factor here. Well, the trader's attitude plays a vital role in deciding the exchange rate.
How Do Cryptocurrency Exchange Make Money?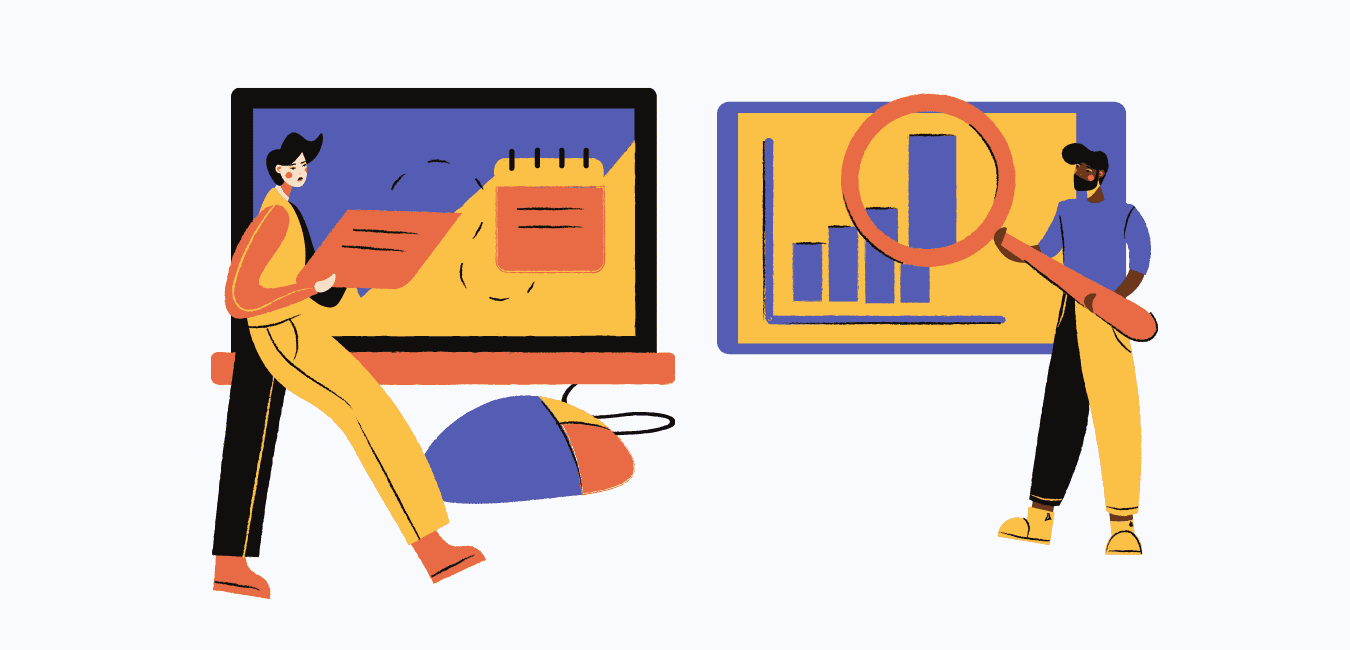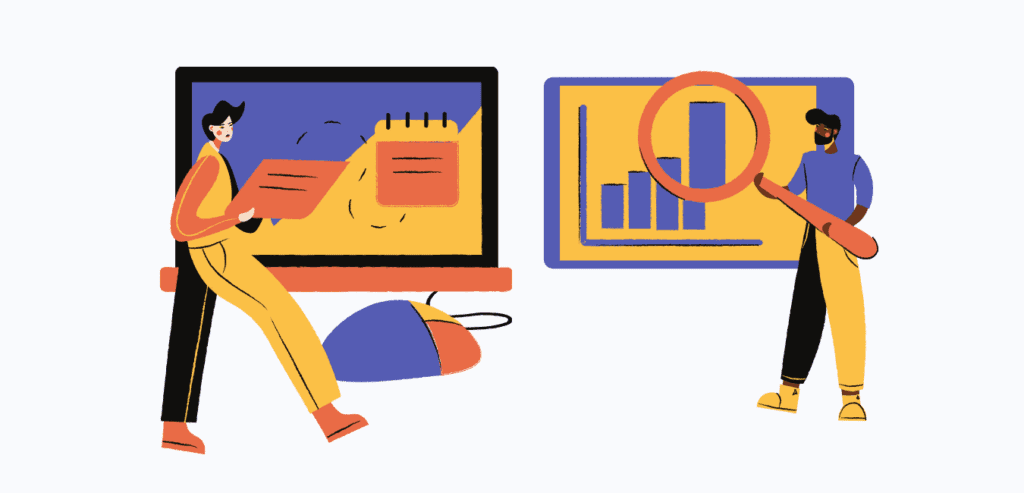 Now, we can understand how traders can make a profit. However, what's in it for you to start a crypto exchange platform? A lot of companies don't know how they can earn revenue from the platform. Before thinking about the considerations for creating a platform, you need to be clear about how the profit will come.
Any cryptocurrency exchange platform can earn profit from the following paths:
Trading Fees or Commissions
Trading fees or commissions are the first way one trading platform can earn money. Well, you are facilitating services to the buyer and sellers. Such service includes multiple currency support, buyer security or seller security, and proper verifications. So, the platform can monetize a good charge over the trade-off.
Now, there is no universal trading fee for crypto trading. So, the platform gets to decide the fee rate. Anyhow, the rate should not be higher or uncomfortable for traders. If so, the platform will surely miss out on users.
A cryptocurrency exchange is a multi-million dollar industry. That means every transaction here is valuable. Any popular exchange can earn millions of dollars. Fixing a small commission rate won't be a huge problem for any exchange at all. Rather, they need to ensure good customer support and their own security features carefully. This will ensure better revenue from the tradings.
Listing Fees
Listing fees are vital for a cryptocurrency trading platform. Also, this is another way to make money from traders. The concept is quite easy and straightforward. Listing fee means the money or percentage you receive for listing any new cryptocurrency.
We are very much popular about IEO (Initial Exchange Offerings), Security Tokens Offerings, ICO (Initial Coin Offering), and other projects. Most of these are fund-raising programs. However, when people are looking for digital crowdfunding, they do it on an existing blockchain network.
But people are coming in contact with the blockchain network via platforms. So, the platform will collect a percentage of the funding. This is another way the trading platforms can earn money. Of course, your platform needs to be popular and well-organized.
The listing fee is a different way to earn profit from newer cryptocurrency. Well, you cannot ask a new cryptocurrency to provide the same exchange volume as the popular ones. For an exchange platform, the idea of getting commissions is completely unrealistic. That's why they include a listing fee.
And in recent days, listing for coins and tokens have become fierce. The listing will help the cryptocurrency to widespread its area and reach people. So, a lot of crypto companies are always looking for listing their cryptocurrency. So, the listing is another way cryptocurrency exchanges make a profit.
Collecting Funds for STO, IEO, and ICO projects
Crypto exchange platforms can also help other blockchain companies with fundraising. However, you have to equip the platform with the IEO module. Without the IEO module, you cannot expect to raise many funds effectively.
The platform will collect funds on behalf of a company. For the payment, they will cut a small portion of the fund. Companies with small budget often try to raise fund quickly. So, they do it with the help of exchange platforms. So, this is another way the exchange can make a profit.
Making the Market
A crypto exchange is, of course, a digital marketplace. Producing liquidity for a given currency instrument is another thing to consider. Mainly, you create a competitive market with other exchanges online. The process works perfectly when you come up with different strategies. One of the best things is to do it by creating price differences.
Let me explain, for making markets, many exchanges sell digital assets. The asking price is slightly higher than another exchange. Yes, the process works mostly for automated and long-distance markets. Because you can pocket money and earn a profit.
What is the Cryptocurrency Exchange Script?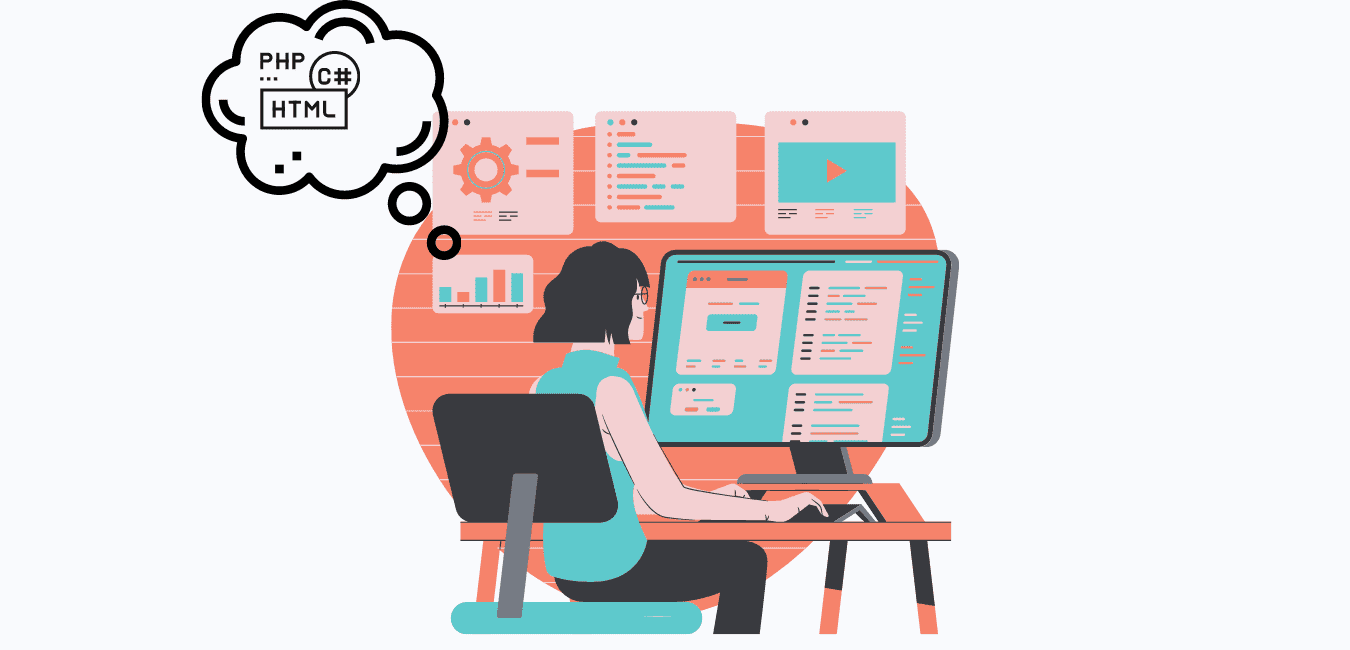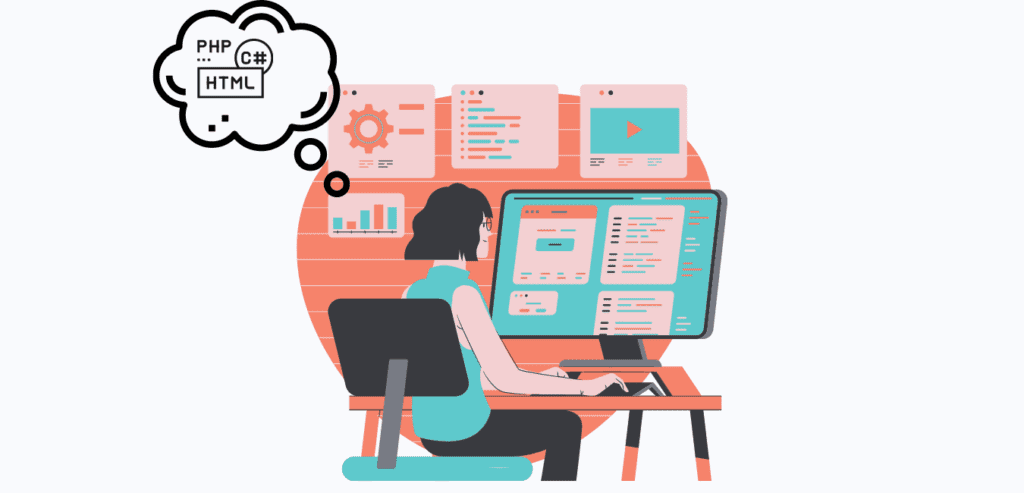 Cryptocurrency exchange software is mainly the soft copy of a platform's infrastructure. If you are thinking about creating your own exchange platform, you have to ensure some important things. In the past, a lot of crypto exchange platforms came into existence. Sorting out their success, other businesses started to ensure similar platform experience.
No, it does not mean similar trading platforms started to grow. Rather, other businesses took the facilities into consideration. They wanted to create a platform just like the most successful ones. Even some websites emerged to be more advanced with extra features. However, some considerations stay the same.
Creating a unique and different website is obviously a great way to start your exchange business. However, the process is expensive and you would need to hire a professional developer team. But having a good infrastructure right in front of you can save tons of time and money.
Well, larger companies do have the luxury and bravery to hire professional teams. But smaller start-ups like to rely on clone scripts. Cryptocurrency exchange clone scripts became massively popular. So, getting a good crypto exchange script is nothing bad. It won't make you a reprise version of any popular platform. It's about ensuring the standard features people look for while choosing a trading platform.
Different types of Crypto Exchange Script Explained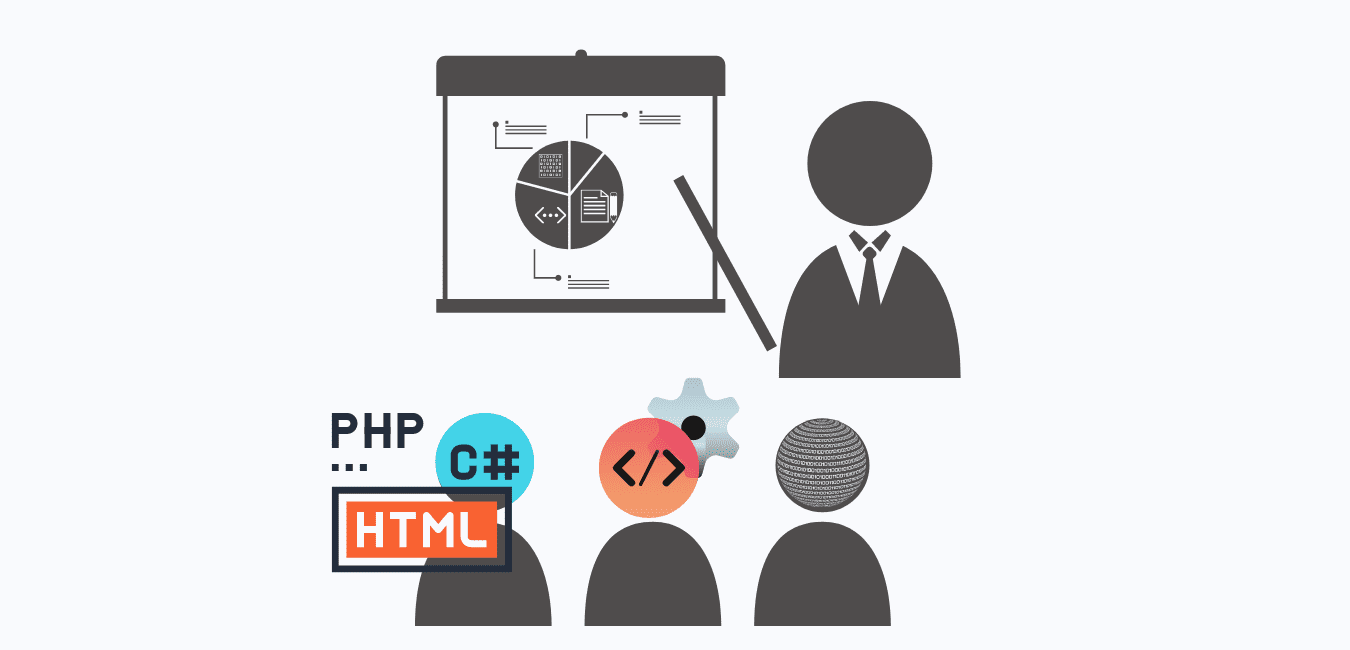 Yes, even cryptocurrency exchange scripts come in different forms. Of course, what type you choose depends on your investment. Generally, we can think about three types of exchange software script. Of course, this is no universal or standard value. But you can get a general idea.
Open-Source Scripts
Open-source scripts are the cheapest way to start your trading platform. Just simply download a script from any reliable platform such as GitHub. After downloading it, deploy the script on the server and then launch your crypto trading platform. Yes, this is the cheapest way to start your crypto exchange platform.
However, open-source exchange scripts come with a fair share of problems. Most of the source codes are considered to be inadequate. That means the source code will contain a lot of bugs. Also, open-source scripts don't come with a secured framework.
Not just that, your platform won't facilitate any unique feature. When your platform grows, you will have to hire professionals to make additional changes. Now, a lot of people just want to understand the process. That's why they go on a text mode with open-source scripts. Most of the time, they test this out without any real clients and try to gain knowledge.
White Label Exchange Scripts
Well, white-label cryptocurrency exchange script is an upgrade from the previous open-source version. Anyhow, the core elements of such software are tested and fixed from time to time. Thus, you can modify and customize the script according to your preference.
A big problem with such scripts is that you will have to pay for a regular license. Lack of support will be the biggest problem with such scripts. The only benefit is that the source code is reliable and trustworthy. But with fewer options, you won't get the business aspects like building a new exchange platform from scratch.
Custom Exchange Script from Scratch
The final option is the expensive one. Hiring a fresh code of professional developers can help you build a cryptocurrency exchange from scratch. Of course, this is the best solution if you want to create a completely new crypto exchange platform.
It will take around 6 to 7 months to create a new exchange platform. You can hire a good blockchain development company like Cryptodevelopers. Cryptodevelopers can provide you with reliable and exchange platform development services.
What do you need to create a cryptocurrency exchange platform?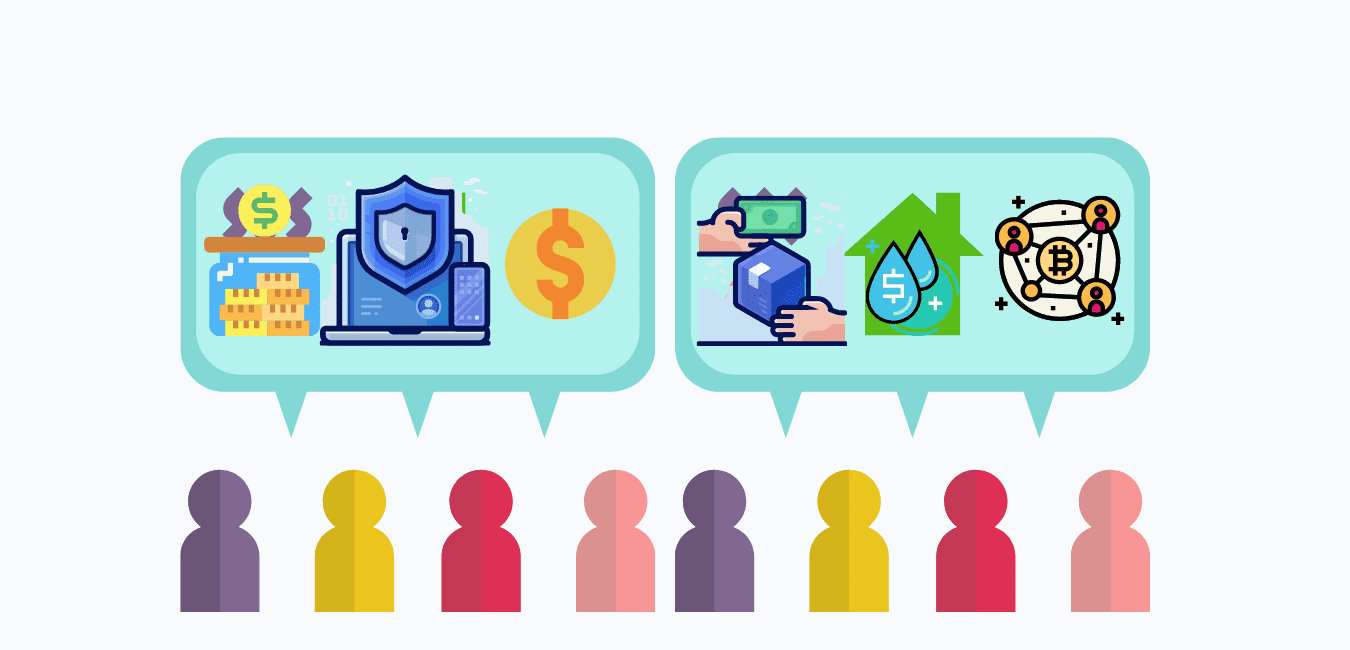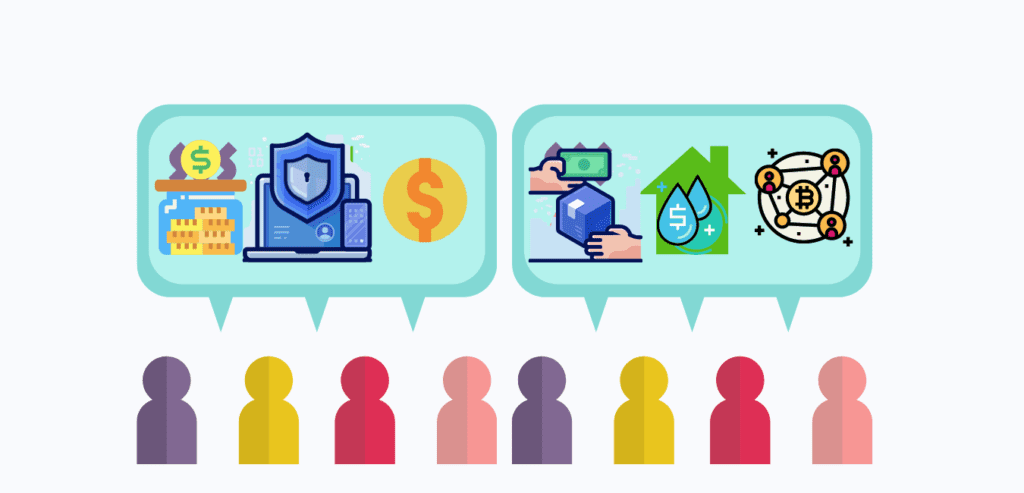 Now for the main part, what things should you consider before establishing a crypto exchange company? The answer is simple, a good cryptocurrency exchange software, marketing policy, payment procedure, wallet support, and security concerns. Before going into further details, let's just have a look at the things you need to focus on before establishing your exchange business.
Attaining Funds
Attaining funds is the first step you need to take before establishing your exchange platform. Because you are going to attain host, security, and other technology to ensure the trader's facility. Without ensuring traders' facility, your exchange won't become successful. Without proper funding, your exchange won't build a proper runway.
To create your exchange, planning both the future and development phase is important. A lot of exchanges failed to plan for the future. But they had passed the development procedure perfectly. So, claiming funds for hosting, technology, and legal procedure is obviously important.
Choosing a blockchain framework
Before creating a crypto exchange platform – the most challenging and controversial step will be – choosing a blockchain framework. This is important because the framework will ensure the speed of processing transactions.
There are plenty of blockchain frameworks such as Exonum, Hyperledger, Graphene, and Openchain. Reviewing a good blockchain framework is important. And don't just choose one according to the popularity. Find a suitable one according to your goals and plans.
Technical Aspects or Software
The next thing is all about ensuring the technical aspects. Of course, your exchange will need a proper online platform. To ensure all that, you will need cryptocurrency exchange software. Well, there are a lot of blockchain development companies like us that develop different exchange software. Mostly, you will need a wallet and Cryptocode has a versatile wallet best suited for your exchange.
Well, finding a proper clone script or script for your exchange platform is obviously important. You can even attain software to host your company. If you are thinking about a company with a small budget, you can always use another trading platform. Cryptocode offers Cryptovest to solve the problem for you.
First, try to get a white label exchange script with proper source code. Otherwise, your business won't come into view.
Need to ensure liquidity
Just having dummy accounts cannot help an exchange to spread. Connecting your exchange network with an existing network can also prove to be fruitful. Ensuring liquidity will be the cornerstone for the success of your exchange.
Partnering with Payment Processor
Having multiple payment gateways is a great thing. Because all the payment procedures are not the same. Also, every payment procedure is not available in every region. Even the most popular payment gateway may be unavailable in a specific location. That's why partnering with multiple payment procedures is a great thing for your company.
Ensuring great security practices
A platform does need to be secure and versatile. Wallet support is the main security practice for an exchange. An offline wallet, a cold-storage wallet can ensure safety for your exchange. Verification process like KYC and 2FA is another important factor here.
Cryptocurrency Exchange Software Development
Aside from creating an exchange platform – considering the idea of making a mobile application is noteworthy. Because a lot of people want to connect via smartphone or mobile platform. But you cannot just create one application. Yes, creating an application will help you ensure security. However, there are other things that you must consider.
First, choose the OS
Choosing the operating system is not a huge problem. Because the Android and iOS platform is the most popular ones so far. Creating separate apps for both platforms is good. And this can lead you to additional costs. Not to mention, a limited budget can create problems for developing a mobile application. Ensuring a good app for both platforms may become impossible. That's why you have to consider the target audience first.
For instance, West European, North American people tend to use iOS. On the other hand, people in Eastern Europe and Asia tend to use Android a lot. Depending on the region and target audience, you can opt to develop mobile applications.
Compiled or Native App Development?
Do you want to develop an app for native code? Or do you prefer a compiled code? Native codes are the most common codes. Whatever you choose, implementing common functionality and synchronization with blockchain should be prioritized.
The Basic Features of Cryptocurrency Exchange Script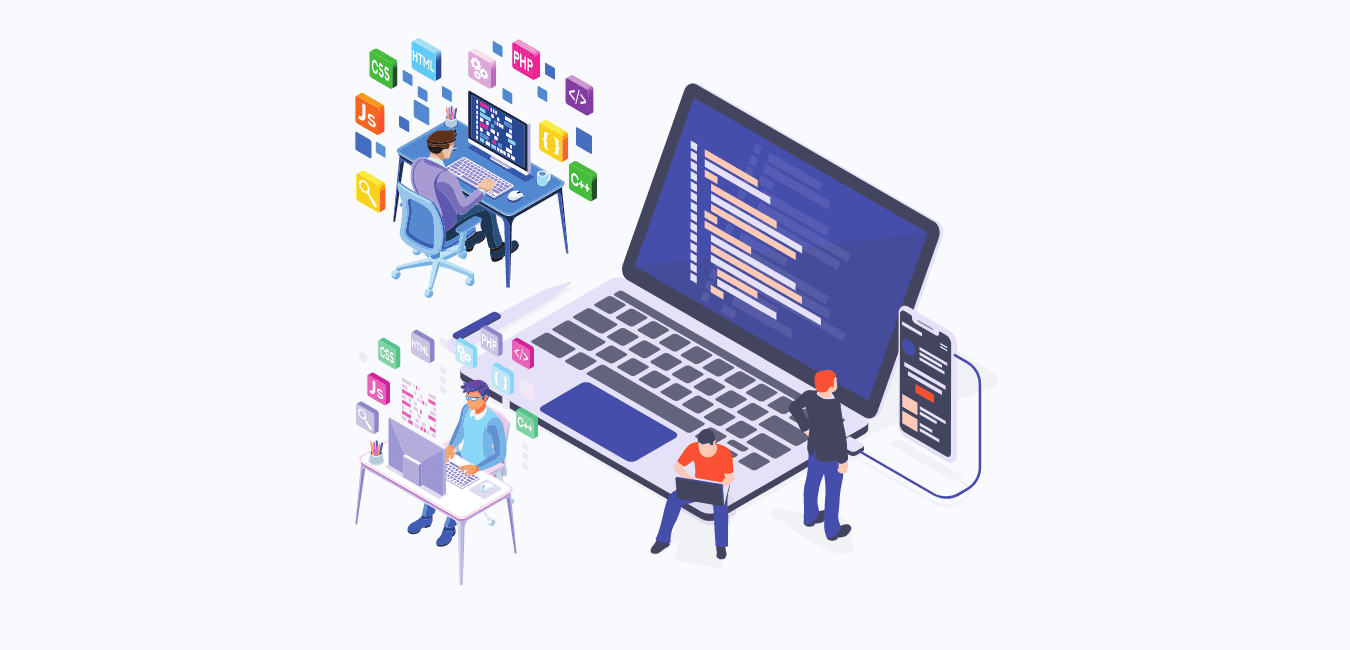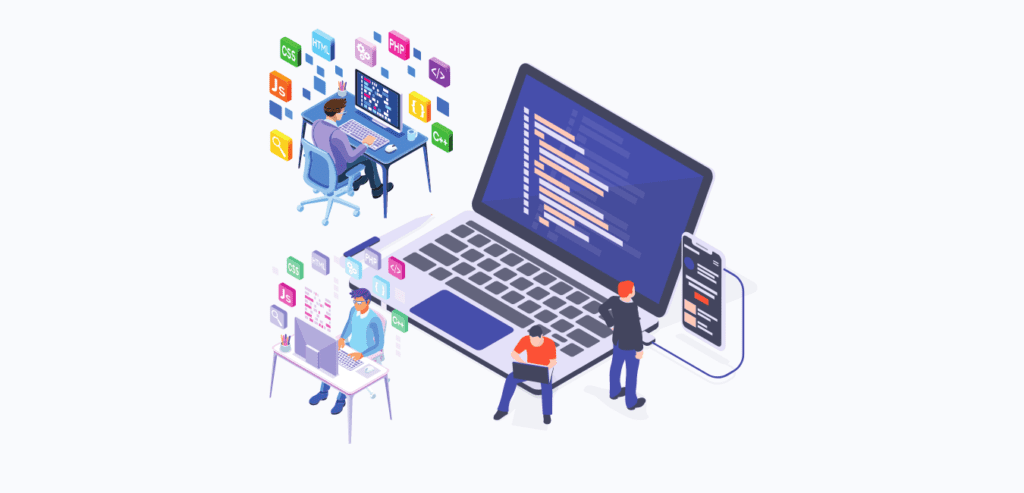 Cryptocurrency exchange software is important for your exchange. If you even look for a Bitcoin exchange software, every exchange comes with similar support. We can divide the exchange software into two distinctive categories. One, for the control features and the other for security purposes.
Here, we are going to sort out these features. Well, every cryptocurrency exchange script should have such facilities. Otherwise, they should not choose the script. Because you can get a good clone script or software if you like. However, you must consider the features too.
Cryptocurrency Exchange Script – Basic features
When you are looking for a good exchange clone script or cryptocurrency exchange software – you should consider the admin feature and the user facilities. Well, just checking the admin facilities should be enough. Because, depending on your management facilities – the users will gain different facilities. So, here are the basic features a crypto exchange script should boast.
Proper Admin Dashboard and Settings
Admin dashboard may be overlooked by a lot of people but it's crucial for your exchange. Without your dashboard experience, management becomes boring and hard. A good and dynamic dashboard can help you view everything on your exchange. Of course, you won't get the details within the dashboard. However, you can keep a keen eye on every prospect of the exchange.
Also, the settings menu and ease of use is another concern.
Liquidity Management
In cryptocurrency, liquidity represents the most important aspect. Liquidity is nothing but a mere degree. This degree shows how any digital asset or cryptocurrency can be traded without affecting the stability of the price rate.
High liquidity can always ensure a stable marketplace. At the very first of your exchange, the liquidity is going to be lower. Because the more the trading activity is present, the higher the liquidity will become.
When your exchange script provides liquidity management or liquidity provider – it will help you a lot. Ensuring your exchange order book is busy can help the platform ensuring high-liquidity.
User Interface and Easy to Use Platform
The user interface should be dynamic and easy to use. Trading platforms need a better user interface and all the menus in s a good place. Without placing the buttons is a good place, it's impossible to manage trades. Both admins and users will face difficulty with navigation and trading options.
In order to make the trading platform seamless, payment gateway, transaction order, trading pair plays a vital role.
Peer to Peer Exchange Facility
Trading platforms should offer P2P exchange facilities. Because traders want to connect with each other. And ensuring P2P exchange can help the trade go smoothly.
Proper Order Book
Having a sophisticated order book on your exchange script is another important feature. Because of the order book is good, users can view all the records of transactions and sales just by one-click.
Multiple Currency Support
Having multiple currency support is obviously important for your crypto exchange software. When you want to trade, you better think of multiple currencies. Also, how many flat currencies and how many digital currencies the software supports – is a big consideration.
Notification Settings
Notification settings can help the exchange interaction with the users. Also, a notification and alert system can benefit the traders too.
Smart Contract
Having an advanced smart contract can help your exchange to become reliable. Once you set a smart contract, you cannot change it. So, ensuring an advanced smart contract should be a priority. Not to mention, smart contracts are the most vulnerable spots for any available blockchain network. Even so, smart contracts play a valuable role in your exchange.
Better Payment Gateway Integration
Having multiple payment gateway integrations can help the exchange to create safe transactions. Yes, just having one payment gateway is not reliable and effective. So, implementing multiple payment gateways is a very important prospect. However, payment methods are getting adaptable and advanced. Thus, finding a script that boasts the power to integrate any payment technologies is important.
Wallet Support
Cryptocurrency exchange should offer a good and secure wallet feature. For instance, escrow wallet, cold wallet, and offline wallets are very important. Having every one of them is not mandatory. But you giving users good wallet support can benefit you in the long run.
Affiliate Program
Affiliate program integration helps you to spread the business more. Well, your crypto exchange script having an affiliate program can always help you in multiple ways. You can gain access to any possible trader or user.
Cryptocurrency Exchange Script – Security Features
Aside from the basic features, the exchange should focus on some security features. Ensuring security is one of the most important aspects of the exchange. So, here are the main security features you should try to find:
Cryptocurrency Transaction History
Recording the transaction history is very important for your exchange. Because, without tracking the transactions, one cannot expect to find reliable dispute solving information.
Two-Factor Authentication
2FA can help the exchange sort out reliable traders. Cryptocurrency is often targeted by a set of bad actors. So, ensuring the fact that no bad actor can do anything wrong, you can always enable two-factor authentication. And this is an integral part of the security system.
KYC
Know Your Customer or KYC is another way to keep your site secured. Yes, the transactions in a crypto exchange are anonymous. However, that's the reason why a lot of people target the section. And KYC can always help the admins or business company to make sure the traders are reliable.
SSL Certificate
SSL certificate helps the users to ensure trust between the exchange platform. Mainly, SSL will connote that the data transmission on the platform is being encrypted. Thus, the site will be secured. Yes, SSL security can always help you build trust.
Cryptocurrency Exchange Script- Is it really safe to use?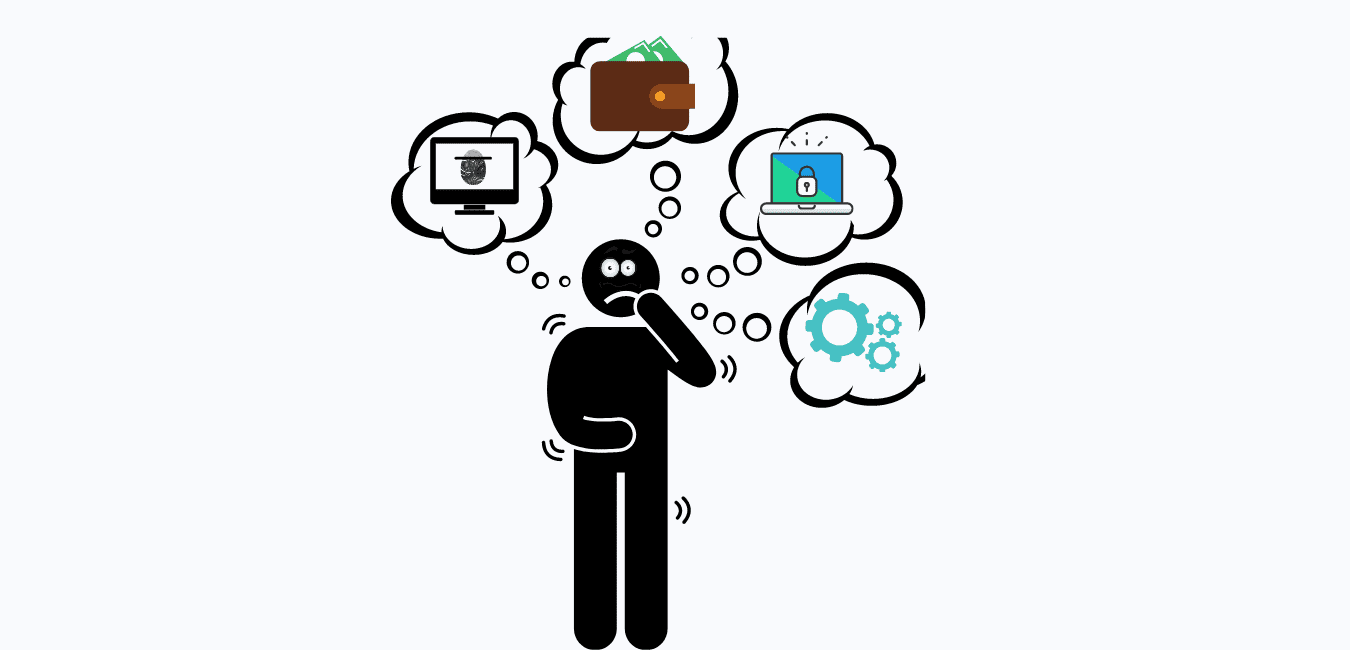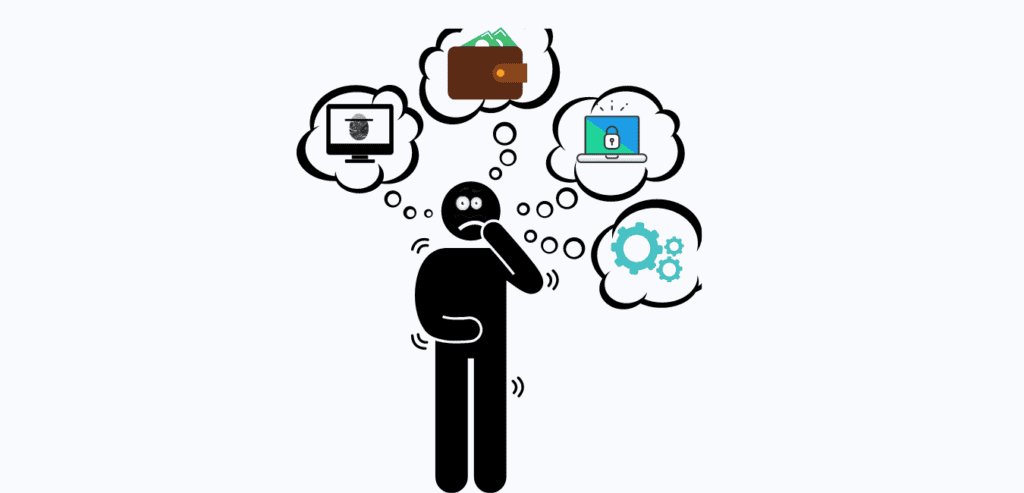 The cryptocurrency exchange script is a complete source code for creating a new crypto trading platform. How you pick a good exchange script depends on some technical elements. Because, without having technical knowledge, you cannot choose a reliable source code. Yes, there are many clone scripts available.
Most of the time, you have a bitcoin escrow exchange clone script. These clone scripts are the real source code from a renowned platform. Without technical knowledge – choosing a good script will be hard. However, people looking to create a platform just don't care about the source code's technical element. All they want to know, is it safe or not?
Yes, it's safe when you pick a reliable exchange script. For a reliable crypto exchange script – one needs to confront some important things:
The UI and ease of management
Scripts easy installation
Security features
KYC compliance or verification method
Source codes security
Secure framework and reliable coding
Bug fixing updates
Developer teams customer care
Wallet management
A lot of cryptocurrency availability
Payment gateway
Trade Engine
Admin Panel
Wallet
Analysis tools
Internal API
Transaction Management
Others
Depending on the common features – you can evaluate your choice. However, without a proper source code – nobody can create a safe platform. There is a question among many people, is it safe to keep your investment in exchange? Many people will answer, "no."And we can understand their concern. Because exchange platforms are still vulnerable to bad actors.
If the script is not being able to create future security developments – the platform won't stand still. We have discussed the three different types of scripts available. Now, it's up to you to choose a script. But if you want to create a completely new exchange platform – rely on a reputed developer company.
Should You Hire a Blockchain Developer Company to Create a Cryptocurrency Exchange Script?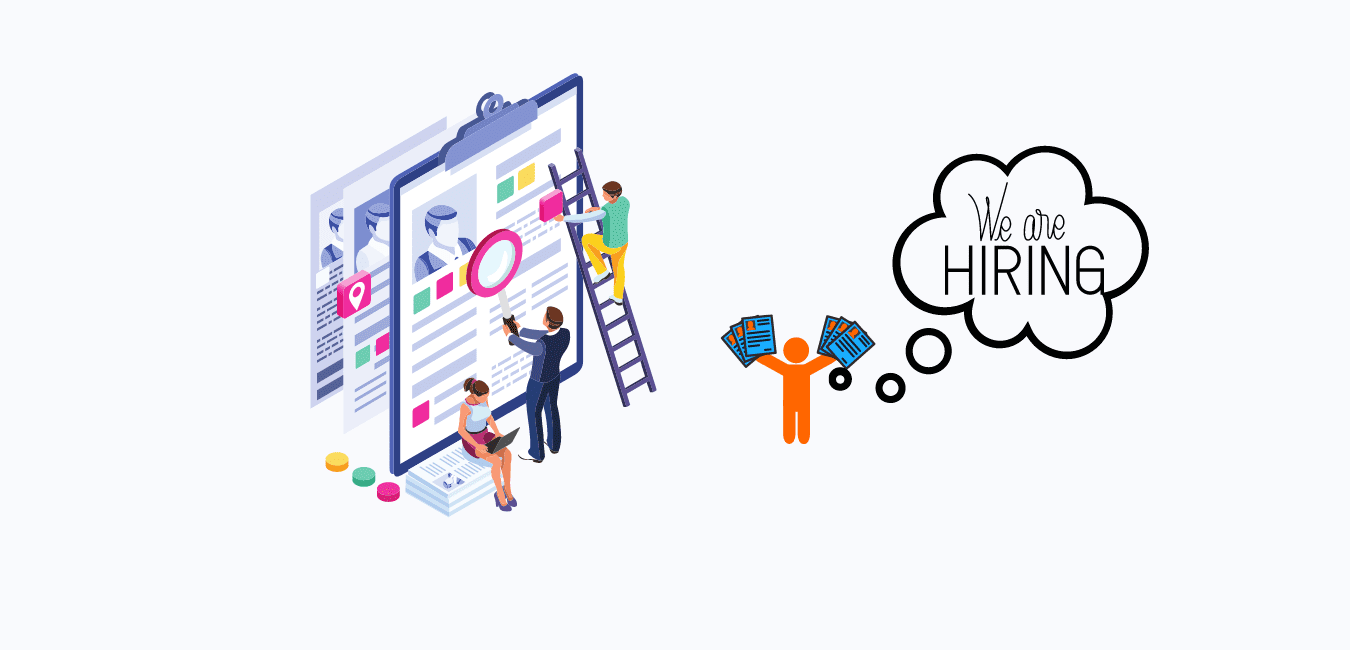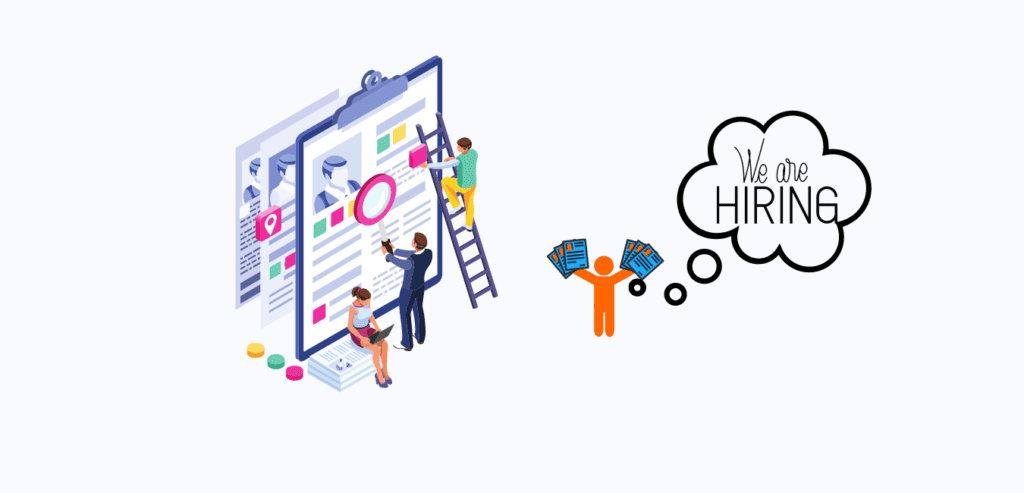 Just like we said, building a new crypto exchange platform from scratch is the best idea. You can do that by gathering a good development team. However, hiring a good developer team is always the best idea. Because they have experience and knowledge of the blockchain landscape.
So, hiring a reputed company is always a good step toward development.
There are plenty of benefits to hiring a professional blockchain development company.
They can sort out a proper plan for you.
These companies can guide you with technical knowledge.
A mix of professionals can help you gain business strategies.
Professional and experienced coders will help you build a foolproof exchange platform.
Will save time and cost over-testing your script.
So, there are a lot of benefits of hiring professional help. But the best thing about hiring them is that you can save time. Choosing a good development company is not hard. You don't need a lot of technical knowledge to do so. You just need to check:
Their online appearance
History of the company
Their plans and strategies
Customer Support
Previous projects and client reviews
Well, this is the best way to go on with your plan. In the meantime, try to learn blockchain more and more. When you understand the basics, hiring professionals and achieving the greater good is not a problem.
Wrapping Up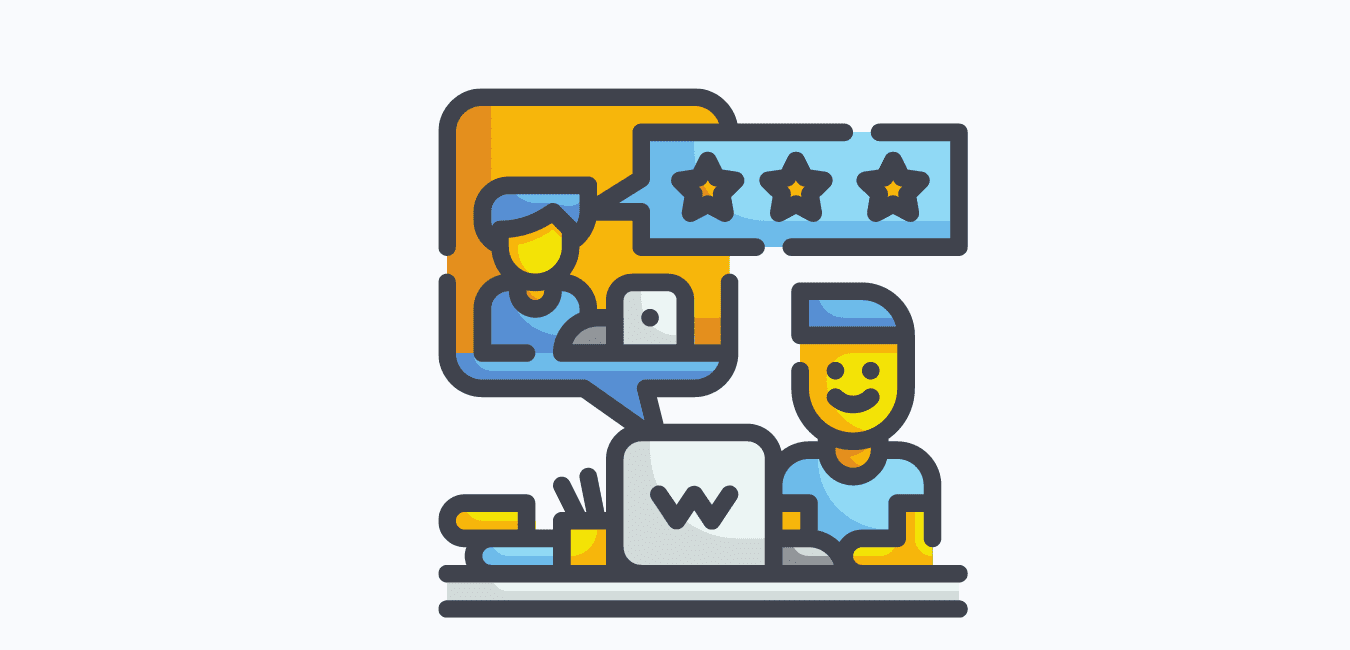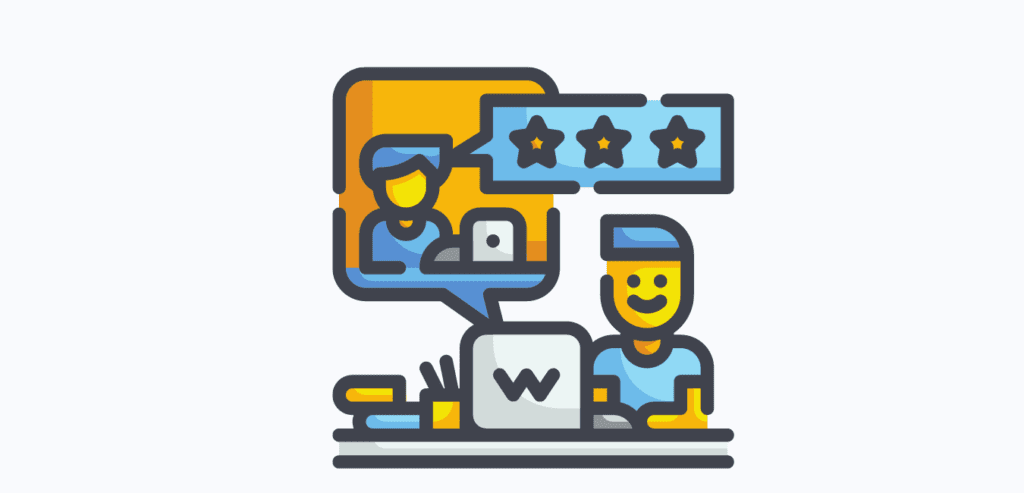 Cryptocurrency Exchange script is a hot topic right now. Many people think about joining the community. On the other hand, some people want to deal with large platforms. Creating a crypto exchange heavily relies on a cryptocurrency exchange script. Because it's not just about the online appearance you need to deal with.
There are plenty of blockchain developers that can build you a good bitcoin exchange script or cryptocurrency exchange script. However, before hiring a developer team, you must understand the underlying concept. Yes, blockchain is a complex network of different types and ideas. And without consulting with an idea, you won't be able to unlock the power of blockchain and crypto exchange.